[Manuali] Pathfinder 2e (prd, video, tutto su Age of Ashes)
Moderatori: Webmaster, Moderatori, Mod in prova
2 messaggi • Pagina 1 di 1
da Nyxator » lun ago 05, 2019 2:53 pm
Vi lascio un paio di link per il gdr che non teme le ferie.
(@Lusk, io inizio a piazzare le info alla come viene qui, at usual vedi tu se travasare e/o segnalare là in home; di carne al fuoco ce n'è
)
La Prd di Path 2e su Archives of Nethys è make in progress, anyway c'è già e la trovate qui:
https://2e.aonprd.com
Questo è il trailer del 1° Adventure Path - Age of Ashes - sul canale Paizo su YouTube.
(comunque se spulciate in video e playlist trovate trailer di lancio e interviste assortite su Path2e, Starfinder ecc)
https://youtu.be/qJj0fd9gI6w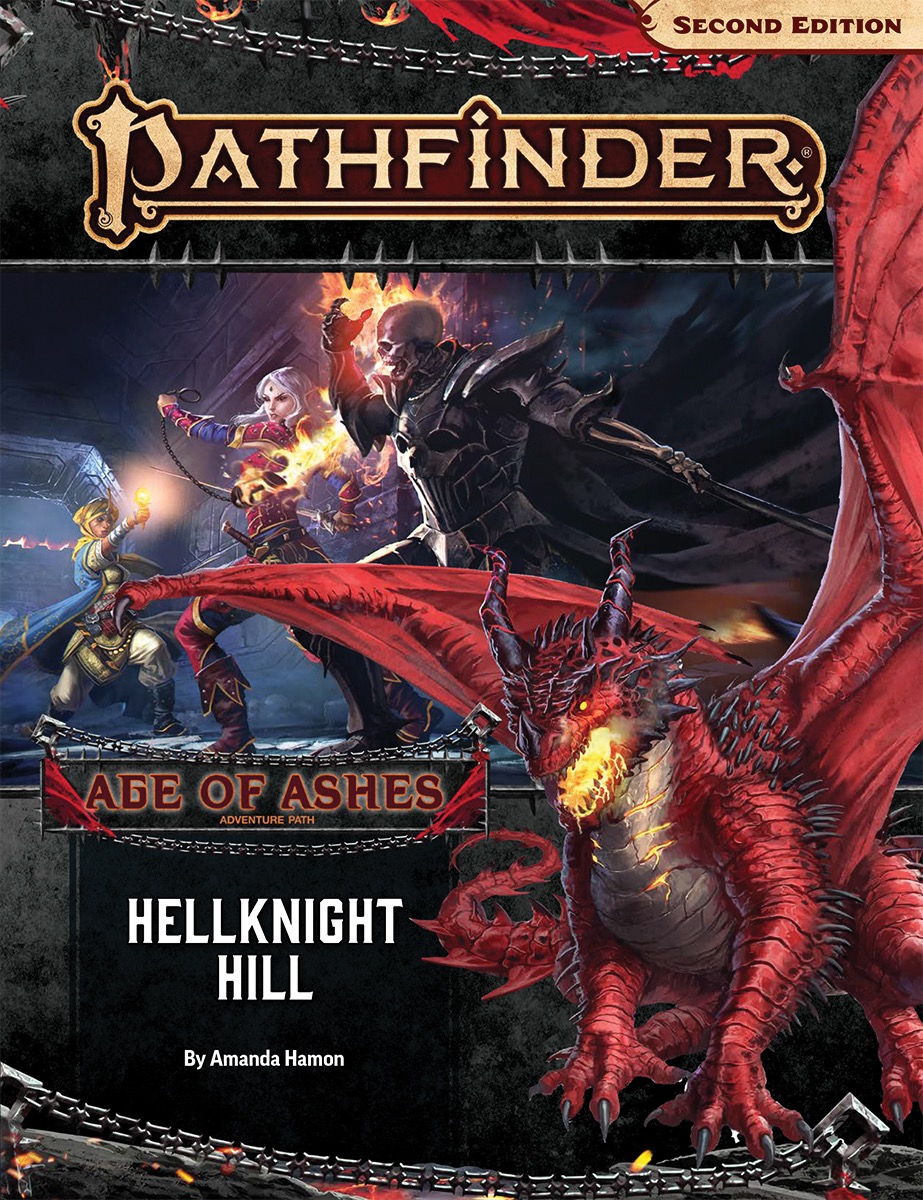 The mysterious fires burning atop an abandoned Hellknight citadel are but the first of many discoveries waiting to be uncovered in this six-part, monthly Pathfinder campaign of continent-spanning conflict against cultists, slavers, and a fiery draconic devastation that could unleash an Age of Ashes upon the world!
A seguire le copertine di Age of Ashes, ciò che si conosce delle trame e le relative date. (n.b: le date non sottolineate le ho trovate sulla wikia)
Le trame contengono Possibili Spoiler.
Lettura a vostro rischio e pericolo, io vi ho avvisato.
Hellknight Hill (AoA 1 of 6)
Cult of Cinders (AoA 2 of 6)
Tomorrow Must Burn (AoA 3 of 6)
Fires of the Haunted City (AoA 4 of 6)
Against the Scarlet Triad (AoA 5 of 6)
Broken Promises (AoA 6 of 6)
Eroe Invincibile

Messaggi: 4210
Iscritto il: mar lug 24, 2012 10:38 pm
Località: Sigil. città delle porte.
---
da Luskark » mar ago 06, 2019 9:20 pm
Aggiunsi in home.
Inizio a tradurre amatorialmente
Come sopra, attenti agli spoiler.
Nyxator ha scritto:

Hellknight Hill (AoA 1 of 6)
La Collina del Cavaliere Infernale (Età delle Ceneri 1 su 6)
Moderatore (Gold)

Messaggi: 18641
Iscritto il: ven ott 05, 2007 7:00 am
Località: Padova
---
---
2 messaggi • Pagina 1 di 1
Torna a Pathfinder - Manuali
Chi c'è in linea
Visitano il forum: Nessuno e 1 ospite